About JA Alumni Honoris
JA Alumni Honoris intends to bring together former active JA Alumni members who have achieved something extraordinary whether in the field of entrepreneurship, business or within the JA Alumni network.
Our Values
We aim to improve the recognition of the JA Alumni brand and everyone associated with it

We give back and contribute to the JA Alumni network, while facilitating friendship, networking and fun

We bring JA Alumni Honoris members closer to each other, having in mind the entrepreneurial spirit, personal development and network across borders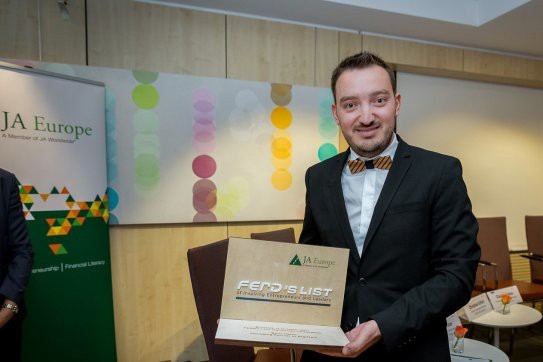 Some call him "one of the founding fathers of JA Alumni Europe and the Honoris": Boris took part in his first JA company at the age of only 12 years – and today he's managing a group of five companies, a tech VC fund and DigiMark, which was ranked by the Computer World magazine three years in a row among the fastest growing IT companies in the country.
How to become a member of JA Alumni Honoris
JA Alumni can introduce themselves to the group and apply for an evaluation or can be nominated by an official member. To become nominated for peer-approval, the potential members need to fulfil 3 out of the following 5 criteria:
Willingness to contribute and give back to the JA Alumni network (mandatory)

Apply for an evaluation or be nominated by one Honoris member

Founder or active member of a national or the European alumni network, having accomplished significant milestones or established profound positive changes to the network

Supported the European JA Alumni network throughout the years (e.g. as sponsor, speaker, advisor or represented JA Alumni Europe for a significant amount of years in a wide variety of events around the world)

Successful entrepreneurial-minded business person or business owner with a significant impact
From 8 May until the 17th of May, you can apply, nominate or share the form with the person you think fits best the criteria.
JA Alumni Honoris application / Nomination