Until 13:00
Check-In
@ Steel House Copenhagen
13:30 - 14:00
Walk to CPH Business
14:00 - 15:30
Welcome & Update
To get started you can lean back and listen, the European Board will present their most recent projects and plans for the future, also in regards to JA Worldwide, JA Europe and JA Alumni Honoris.
15:45 - 16:45
New International Events Format
Looking for more international events happening across Europe! There's some ideas we've got. Do you have some as well, that JA Alumni Europe can assist you with?
17:00 - 18:00
JAAC 2020 Bidding
The conference 2019 is just around the corner, but we look already one year ahead. All bidding countries for the JA Alumni Conference 2020 will have 6 min to pitch their concept followed by a 4 min Q & A.
18:15 - 18:45
Mentoring Programme
How to involve senior JA alumni on a European level? That was one question the European Board had to answer. And part of the answer is the JA Alumni Europe Mentoring Program. We would like to get your feedback!
18:45 - 19:15
Walk to User Tribe
19:15 - open end
Dinner and Afterwork
@ User Tribe office
07:30 - 08:00
walk to CPH Business
08:55 - 09:00
Good morning
09:00 - 10:00
Checkbox project
What if we had one registration form connected with the national alumni network, JA Alumni Europe and Gather? Well, that is reality already! Let's kickstart the "checkbox project" and get this up and running. To do that, we need your help!
10:00 - 12:00
How to ... Slack, Zapier, Mailchimp etc.
Also connected to the "checkbox project" we will show you how to use certain tools to unleash the full power of these top-notch marketing tools. Look forward to a hands-on workshop and get your questions ready.
12:15 - 13:45
Funding
This is one of the most crucial parts of the national networks. We will present you how to create your own pitch deck and then you'll create it.
14:45 - 15:15
Funding pitch
The pitch deck is ready, let the challenge begin!
15:15 - 16:00
Share the knowledge
Recruiting
16:15 - 17:00
Share the knowledge
Member engagement
17:00 - 17:45
C2C
As we did in the last NCM, more advanced countries will share their knowledge with the developing countries.
18:00 - 18:20
Conference 19 update
Let's get an update from the conference 19 team about all you need to know. There will be time to ask some questions as well.
18:20 - 19:10
How are you doing?
No working session, no workshop, just talk. Let's talk about how you, as a JA alumni leader, are doing in your country. What are your biggest challenges? ..happy moments?
19:10 - 19:30
walk to Dalle Valle
19:30 - 21:00
Dinner
@ Dale Valle
21:00 - open end
Afterwork
@ Den glade gris
07:30 - 08:00
walk to CPH Business
08:55 - 09:00
Good Morning
09:00 - 10:30
Events Creation
We've got some great news! The Events Playbook is on its way. Let's get inspired by it and work on our own ideas and convince others with the best pitch at the end.
10:45 - 11:30
Bronze & Silver & Gold Nations: Sustainability is key
How can countries make sure they are running smoothly 365 days a year?
10:45 - 11:30
Applying & Starter Nations: Master it!
The starter kit is ready now but which resources do we need to master an alumni network?
11:45 - 12:00
JAAC 2020
Official accouncement of the JA Alumni Conference 2020 hosting country
12:00 - 12:45
Thank you, feedback and goodbye
12:45 - open end
Lunch and individual departure
User Tribe office
Bremerholm 4,
4th floor,
1069 København
Google Maps
Den Glade Gris
Lille Kannikestræde 3, 1170 København
Google Maps

FAQ
WHERE TO FIND …
… updates before & during the NCM? Please join our Slack channel #ncm2019 - everything will be communicated over this channel

… out more about the dress code? Very easy: business casual

… a bathroom to refresh before dinner? at the meeting location! Unfortunately we will not have big breaks between the sessions and dinner so you will not have the time to go to your room and refresh before dinner. But you look beautiful anyways!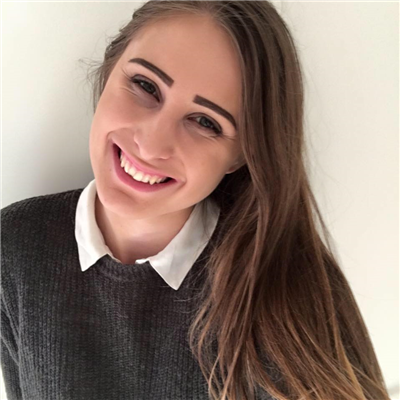 Event Manager
European Board
+43 664 9646279